Meet Dr Zachary Trajkovski (Chiropractor)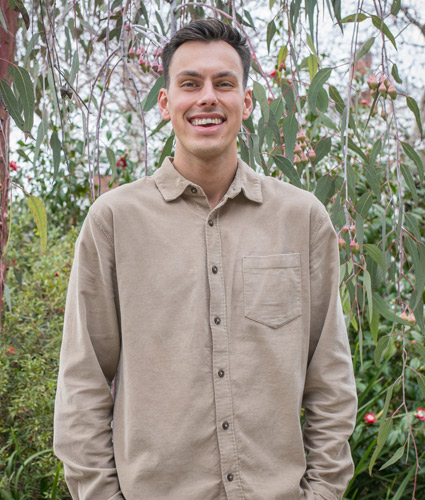 Chiropractic is the foundation and anchor that revolves around everything Zach does. The philosophy and understanding that your body has the potential to heal, thrive, adapt and be awesome is what motivates Zach to serve the community.
His conviction and certainty for Chiropractic care is displayed when adjusting and you can feel that energy radiate in the room.
Knowing every human being is unique and different in their own magical way, Zach strives to keep updated with the latest research and ways to best serve the community, offering a wide range of manual adjustment techniques.
Our Services

Outside of the Practice
Recently moving from Melbourne to the coast of Australia, Zach treasures time spent in nature, connecting with family and friends, enjoying all the wonders life has to offer. So don't be too shocked if you run into Zach at the beach, a walking track or at the local market.
Having attained second daan in martial arts, Zach carries that discipline and focus into the adjusting room when serving the community.
Ready to Get Started?
Please contact us to arrange a time so that we may meet you and discuss your particular health issue. Book your first appointment with The IN8 Life today.

Dr Zach Trajkovski (Chiropractor) | (03) 5298 1838