Meet Dr Gabriel Petros (Chiropractor)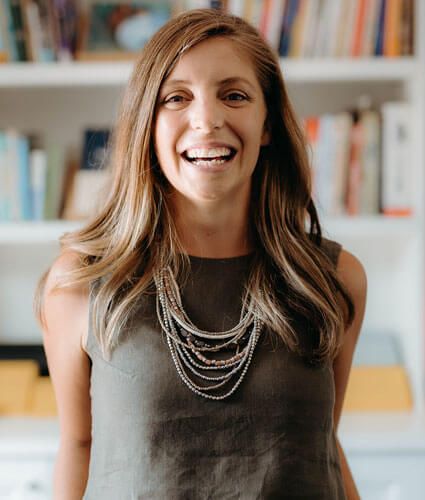 A true embodiment of eloquence, accompanied by driving passion, Dr Gab's devotion to teaching and educating the power of the body is next to none.
Balancing a career as a chiropractor, Vitalistic Healthy Expert, International speaker, and mastermind behind the biggest Chiropractic seminar in the Southern Hemisphere – The IN8 Summit, Gab is an inspirational powerhouse when it comes to all things chiropractic, health, and wellness.
Not to mention her biggest achievement of all as mum to four beautiful Floreani kids. Beginning her career in Melbourne and later relocating to Europe, Gab spent five years growing one of the busiest chiropractic offices in Italy before settling into Geelong West.
Passion for Children
Gab really found her innate flame and passion for vitalistic principles after having her first two children born at home in a country where home births are less than .04%.
Since then, Gab and Sam have welcomed another two children at home in Geelong and Gab's passion for natural health and the innate ability of the body has only amplified.
While you might not see Dr Gab in the studio you can best believe she is behind every detail and offering at
The IN8 Life
. Gab carries an abundance of wisdom and knowledge to which she is limitlessly giving to everyone fortunate enough to cross her path.
Book an Appointment Today
Contact The IN8 Life today to book an appointment with Gab. We can't wait to meet you.

Dr. Gabriel Petros (Chiropractor) | (03) 5298 1838