About The IN8 Life
Our Unique Philosophy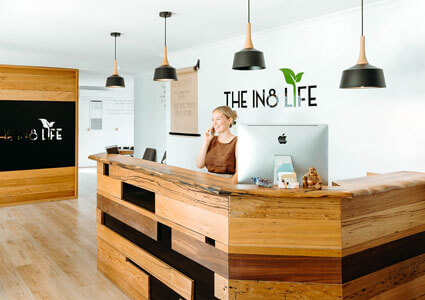 At The IN8 Life, we believe that the body is an amazingly clever entity that doesn't need any help to become healthy. It just needs to have no interference. The nervous system is the master coordinator and controller of all bodily functions. When it's functioning correctly, you are better able to express health—better health than you ever imagined possible.
Certain stresses in our lives get in the way of the nervous system working ideally, and we refer to those stresses as subluxations. Our job is to remove those blockages so that your body is free of interference. Then it can use its own innate power and wisdom to create healing and wellness.
We remove subluxations through chiropractic adjustments. We also educate clients about how certain foods, thoughts and movements can contribute to poor health, and teach them better habits to support long-term health.
Meet the Team

Our History
A husband and wife team, Dr Sam Floreani and Dr Gabriel Petros (Chiropractors) have practiced in Australia and Italy and opened The IN8 Life in 2015. In addition to offering outstanding vitalistic chiropractic care, they are international speakers on vitalism.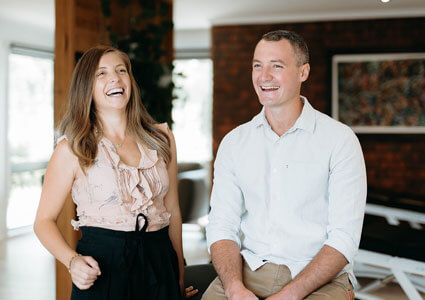 Their passion is genuine, and they live according to the principles they teach. Since it's hard for many people to accept that they already inherently possess everything they need to become healthy, Dr Gab and Dr Sam act as role models and cheerleaders, as well as chiropractors.
When we opened our practice, we worked hard to create an environment of warmth and relaxation. The energy of the space is positive, healing and welcoming, with friendly front desk staff, soothing aromas and a tea station. It feels more like a healthy, fun juice bar than a cold, clinical doctor's office. The adjusting space is open, to create a community environment.
Corporate Wellness
In addition to providing the highest level of care for our clients in our studio, Dr Gab and Dr Sam provide corporate wellness events covering topics such as
Schedule Today
Book an appointment here to learn how to thrive by harnessing your body's innate intelligence—for a lifetime!

About The IN8 Life | (03) 5298 1838