Managing Stress and Anxiety Workshop
in Geelong West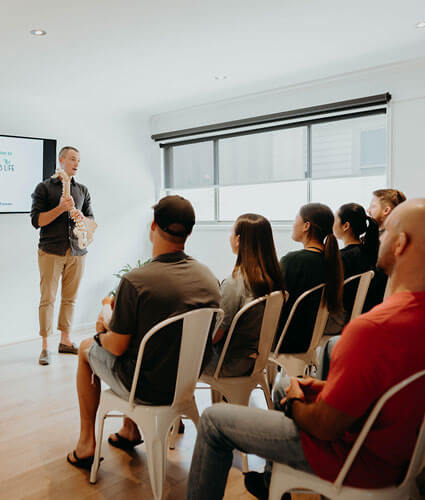 In this workshop, The IN8 Life's Dr Sam (Chiropractor) delivers a powerful and important message on how stress impacts all aspects of our daily lives.
According to a study into stress and wellbeing run by the Australian Psychological Society (APS) in 2014, almost two in five Australians reported experiencing at least some symptoms of depression. Thirteen percent of these Australians reported symptoms in the severe to extremely severe range. On top of this, more than one quarter of Australians reported experiencing at least some anxiety symptoms. And 13% of these Australians also reported severe to extremely severe levels of anxiety.
It is common to suffer from back pains, headaches, hernias, depression, unhappiness, anxiety and even in some long-term cases, disease and cancers as a result of stress.
We also discuss the following:
What does stress actually mean?
How can we monitor and avoid it?
How do the three major causes of stress affect a happy and productive workplace?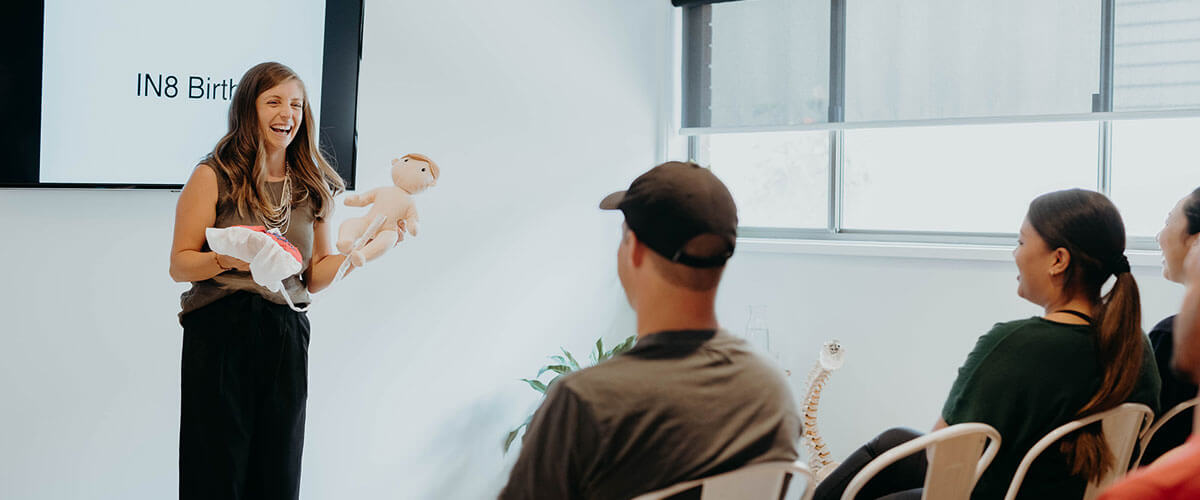 The Three Major Types of Stress
The three major types of stress are physical stress, chemical stress and emotional stress. All of these kinds of stress result in a lack of efficiency, brain fatigue and overwhelm, which increases sickness within a workplace.
The key to being healthy and increasing one's quality of life is learning how to adapt to your environment and having strategies to change your perspective around different types of stress. Dr Sam will discuss five simple steps and take-home solutions with your team.
Workshop Objectives
The objective of the workshop is to promote a broader understanding and appreciation of what are the good and bad variations of stress.
We also focus on when it is important to dive deeper into understanding your own stress levels. We highlight what are the current mainstream treatment options and what are some more practical and natural care approaches, including the chance to have a stress evaluation to see how your body is coping.
The greatest benefit of the workshop is to help people understand their stress, take control of the situation through positive action and not remain victims of stress. Giving someone the power and knowledge to take their health and their actions into their own hands is the single most powerful outcome we can ask for.
Book a Workshop Today
Contact us today to book a Managing Stress and Anxiety workshop.
Book Here

Managing Stress and Anxiety Workshop Geelong West, Geelong, Newtown VIC | (03) 5298 1838