Our Charity Partner

At The IN8 Life, we believe in the power of community, holistic well-being, and the potential for positive change. Our commitment to these values has led us to partner with Destiny Rescue, a global nonprofit organisation dedicated to rescuing and restoring children from the horrors of child sex trafficking and exploitation.
Who is Destiny Rescue?
Destiny Rescue is an extraordinary force for good in the world. They are driven by a singular mission: to rescue and restore children from the darkest corners of child sex trafficking, providing them with hope, healing, and the opportunity for a brighter future. Their work spans the globe, from Southeast Asia to other regions severely affected by child exploitation.
Our Annual Fundraising Event
In 2023, we're proud to host our inaugural event, Destiny Rescue: Adjusting for Change Day. This event marks the beginning of an annual tradition, and we envision it growing year by year. Our goal is to create an increasingly significant impact by collaborating with local businesses and like-minded organisations, showcasing their commitment to this critical cause.
What Do Donations Go Towards?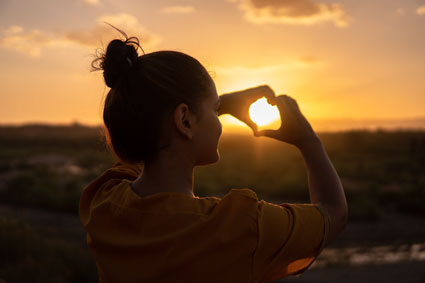 Rescue and Restore: Funds support rescue missions to free children from exploitative situations. These rescued children are provided with safe housing, education, counselling, and vocational training, ensuring they can move forward with hope and purpose.
Prevention: Destiny Rescue invests in prevention initiatives to break the cycle of trafficking. Their work educates communities, provides resources to families in need, and creates a powerful deterrent to traffickers.
Legal Support: Destiny Rescue assists in legal proceedings to ensure that traffickers face justice for their heinous crimes. Their dedication to holding traffickers accountable is unwavering.
How to Donate to Our Fundraising Page
Contributing to this life-changing cause is simple. You can make a direct donation to our fundraising page, where every dollar takes us one step closer to making a significant impact. Your contribution is 100% tax-deductible and directly benefits Destiny Rescue's mission.
Why This Cause Matters to Us
The fight against child sex trafficking is a battle that calls for our collective action. It's an issue that affects the most vulnerable members of society, robbing them of their innocence and freedom. We're passionate about raising awareness for this cause because we believe in the power of community, compassion, and hope.
Every child deserves to live a life free from fear, abuse, and exploitation. By supporting Destiny Rescue, we're not just donating; we're becoming agents of change. We're standing together against the abhorrent crime of child sex trafficking, creating a brighter future for children who have suffered unimaginable horrors.
Witness the Impact: Watch the Video
To truly grasp the profound impact of Destiny Rescue, we encourage you to watch the powerful video below. It offers a compelling glimpse into their vital work, the stories of resilience and hope, and the relentless pursuit of justice for exploited children. Witness the incredible transformation that takes place when compassion, dedication, and community come together to combat child sex trafficking. Watch the video now to learn more about Destiny Rescue and their life-changing mission.
Sponsor Highlight
We'd like to extend our heartfelt thanks to the businesses that have chosen to sponsor Destiny Rescue: Adjusting for Change Day. Your support means the world to us and is integral to our collective effort to make a real difference in the lives of exploited children. Your commitment to social responsibility and the well-being of the community is truly commendable.
Here, we proudly showcase our sponsors, offering a glimpse into their businesses, their dedication to our cause, and their shared mission to create a safer world for vulnerable children.

DB Sam Pty Ltd / Brooke McDonald – Sales & Marketing Professional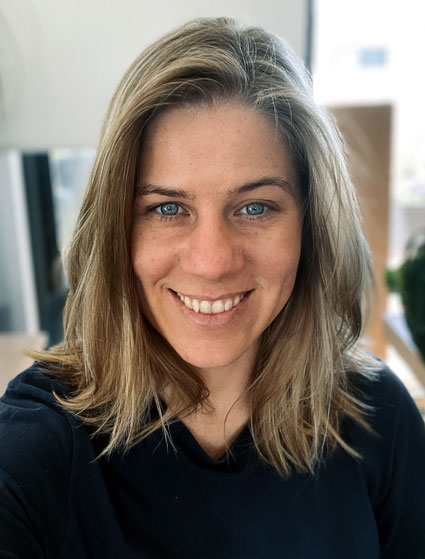 Meet Brooke McDonald, a seasoned Sales & Marketing Professional with over two decades of experience in identifying innovative product opportunities, maximising business sales results, and nurturing long-term, win-win relationships. She wears many hats in the Australian Retail Hardware Industry with DB Sam Pty Ltd, and Storage Geelong. With a diverse professional background, a creative passion, and an entrepreneurial spirit deeply embedded within her, Brooke is your go-to expert for tackling everyday client challenges.
Brooke extends her reach beyond the corporate world to make a meaningful impact. She dedicates her time to initiatives like "Little Box of Kindness" (NFP) and "Brooke Mac Messages."
Brooke is a multi-disciplinary energy worker who specialises as: An Intuitive Healer, Angel Medium, and Akashic Records Custodian, Brooke is on a mission to empower individuals through life's transitions. She taps into their innate inner wisdom to help transform challenging or uncertain times into major life learnings and pivotal turning points.
Brooke's diverse and extensive skill set, coupled with her passion for positive change and personal empowerment, makes her an invaluable asset in the corporate world and a beacon of hope and support in the realm of holistic healing. Her multifaceted background truly sets her apart.
Please visit her LinkedIn profile at Brooke McDonald – LinkedIn to learn more about her professional journey. Thank you, Brooke, for your dedication to creating positive change both in the corporate world and in the lives of those you touch.


Braces N Faces Orthodontics: Transforming Smiles, Transforming Lives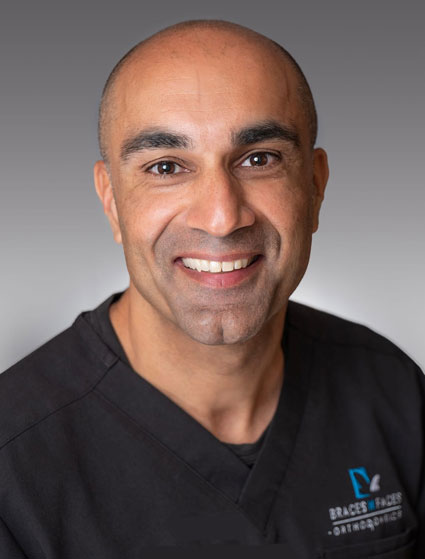 Braces N Faces Orthodontics stands as Geelong's most renowned and long-standing Specialist Orthodontic Clinic, offering an unmatched level of expertise and care. Their skilled team is dedicated to delivering high-quality orthodontic services for patients of all ages, with a primary focus on patient-centric care and the latest advancements in the field.
Their exceptional care is guided by Specialist Orthodontist, Dr. Hashmat Popat, who brings a wealth of experience and expertise to their practice. Dr. Popat leads a team of orthodontic professionals with over 45 years of collective industry knowledge.
Braces N Faces Orthodontics prides itself on staying at the forefront of orthodontic techniques and technology. Their team regularly participates in industry conferences, both within Australia and abroad, to ensure that they offer the latest and most effective treatment methods to their valued patients.
They offer a comprehensive range of orthodontic services to cater to diverse patient needs. These include free initial consultations, bulk-billed x-rays, traditional braces, clear braces, and clear aligners. Their commitment to personalized care ensures that each patient receives a tailored treatment plan to achieve the best possible results. No referral is needed, so book a free consultation with them today.
At Braces N Faces Orthodontics, their mission is to transform smiles and, in doing so, transform lives. The journey to a confident, beautiful smile begins with them. They are your Specialist Orthodontist in Geelong and Hoppers Crossing, ready to help you achieve your smile goals. Come and visit them for Invisalign® in Geelong or any of your orthodontic needs see https://www.bracesnfaces.com.au/


Built By Hammond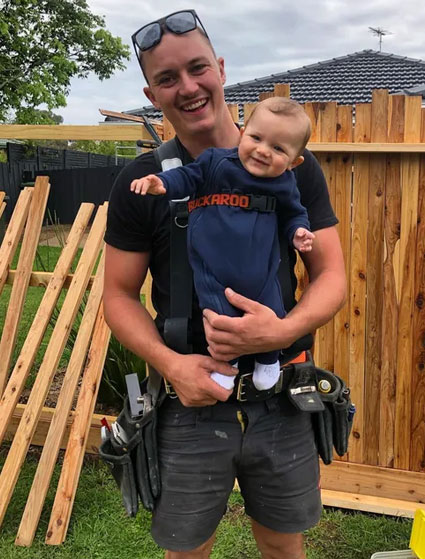 Built By Hammond is a trusted partner in the world of custom residential construction. They proudly call the picturesque Point Lonsdale their home base, serving Geelong, the Bellarine Peninsula, and the Surf Coast. Their specialty lies in crafting top-tier architectural marvels, ranging from new builds and townhouse developments to smaller renovations and extensions.
Every new home or renovation is a significant investment, both financially and emotionally. Built By Hammond is dedicated to ensuring that their clients' construction journey is a joyful one. They cherish the opportunity to collaborate with their clients, bringing their dreams to life. If you're ready to take the next step toward your project, don't hesitate to reach out to them.
At the helm of Built By Hammond is Sam Hammond, a builder with a deep-seated passion for construction. Nearly a decade ago, Sam made the transition from country Victoria to this beautiful region. He embarked on his journey in the building industry, learning from some of the finest local builders. Through this experience, Sam refined his craft and cultivated a network of valuable industry connections. Sam's commitment to his young and loving family is reflected in his work. Despite his youth, Sam brings a wealth of motivation, enthusiasm, and unwavering reliability to every project. His extensive knowledge of the construction process serves as a priceless asset. Most importantly, his dedication to both his team and clients is unparalleled.
The success of Built By Hammond hinges on their experienced and dedicated team. Their team members deliver an exceptional level of craftsmanship, placing a premium on attention to detail. They take pride in engaging only the most skilled local trades and professionals, ensuring that every role in the construction process is executed to perfection.
Built By Hammond is not just builders; they are dream-weavers, committed to making their clients' construction experience extraordinary from inception to completion. Learn more about them at builtbyhammond.com.


Liam Le Kelle: A Master of Sound and Healing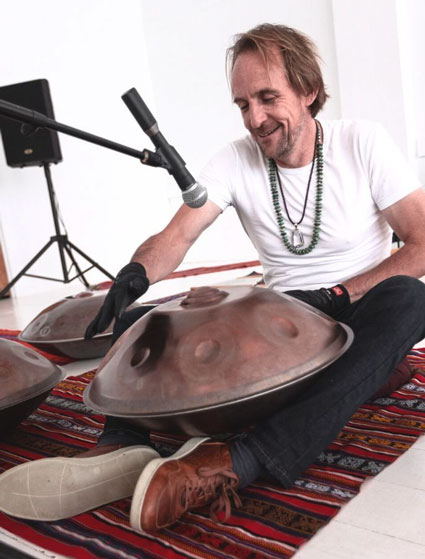 Liam Le Kelle is a master of sound and a shamanic healer with a profound mastery of working with energies. His extensive skill set is the result of decades of practice and dedicated training. His journey of self-discovery and healing includes:
Traditional Indigenous Training: Liam has undergone traditional training and initiations in healing using the Didgeridoo, also known as Yidaki.
Tibetan and Tantric Wisdom: He has dedicated over seven years to training in ancient Tibetan sound and Tantric healing, receiving initiations through an esteemed lineage.
Vocal Expertise: With over a decade of vocal training in Alexander Vocal Technique, Liam has honed his ability to heal through the power of voice and breath.
Worldly Insights: His journey includes over a decade of training in vocal and breath work, encompassing classical, contemporary, and jazz styles, as well as ancient vocal techniques from diverse cultures, such as Tibet, Mongolia, and Siberia.
Reiki Mastery: Liam has achieved Reiki mastery in four different healing modalities.
Global Wisdom: He has received training and initiation from various indigenous groups worldwide, exploring the realms of sound healing in Australia, North America, South America, Mexico, and Tibet.
Liam's life mission is rooted in creating joy and fostering a profound sense of connection among individuals with nature, friends, family, and the world around them. He aims to guide people towards rediscovering their original and true selves, enabling them to navigate life with unwavering self-assuredness and faith.
In his quest to bridge ancient teachings with contemporary energies, Liam plays a pivotal role in reharmonising and rebalancing our planet and all living beings. He strongly believes in the vibrational elevation of Earth and passionately strives to facilitate human vibrational evolution.
Liam's work is a dynamic blend of sound, music, healing, coaching, and transformative practices. His deep empathy arises from personal experience, having battled through the depths of depression and inner turmoil. Through his work, he helps people find ease, flow, and liberation in mind, body, and soul. Liam's compassionate approach and sense of humour offer a beacon of light in the darkest of moments, allowing individuals to reconnect with themselves and find profound healing.
https://www.liamlekelle.com/about-liam-le-kelle


Stand With Us:
Join us in this meaningful journey. Stand with us against child sex trafficking and advocate for exploited children. Your involvement helps create a world where every child is safe and free.
This page will serve as a permanent testament to our commitment to this cause and the ongoing effort to create a brighter, safer future for children worldwide. Thank you for being a part of our mission.
Can't Make It? Donate Anyway!
We understand that not everyone can join us in person for Destiny Rescue: Adjusting for Change Day, but your support is still invaluable. If you can't attend, consider donating to our cause. Every contribution, no matter the size, plays a vital role in helping us reach our ambitious goal of raising $10,000 to fund a Destiny Rescue Raid.
https://fundraise-for-destiny-rescue.raisely.com/t/the-in-8-life-team
Your generous donations will directly support Destiny Rescue's mission to rescue and rehabilitate children from sex trafficking, offering them hope, healing, and a brighter future. It's a powerful way to make a real and lasting impact, even if you can't be there with us in person.
Together, we can create positive change and be a force for good. So, if you can't attend our event, please consider contributing to our fundraising efforts. Your kindness and generosity will help us make a significant difference in the lives of those who need it most. Thank you for your support! The IN8 Life Team.

Our Charity Partner | (03) 5298 1838