Meet Dr Samuel Floreani (Chiropractor)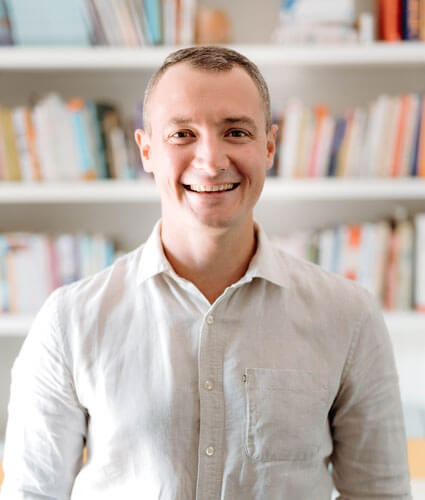 Allowing people to be the best version of themselves is at the very core of Sam's work and he is a true testament to the idea that what you put in is what you get out.
Sam's passion for chiropractic is driven by the philosophy that the brain and body are intrinsically linked, and when this relationship is acknowledged and treated accordingly our entire being has the chance to thrive and reflect optimum health. Sam already knows the innate power of your body and its ability to heal, his mission is to help you realise it.
Education and More
Sam graduated from RMIT in 2008 and has since made it his mission to not only help his clients but to really educate and teach his community (inclusive of other chiropractors and students) the simple truth behind where real healing comes from and the innate power that resides in all of us. As a chiropractor and Vitalistic Health Expert Sam has spoken countless times at International events and offers in-house workshops as a corporate health educator across Geelong and Melbourne.
Dr Sam practised in Italy for six years and during his time in Europe was awarded "Chiropractor of The Year" by the Barcelona College of Chiropractic.
Our Services

Outside of the Office
Sam and his family have traveled all over the world to participate and learn from the world's best vitalistic health experts. The Floreani family dedicates an immensity to ensuring everyone has access to chiropractic care. You'll almost always find Dr Sam weaving through the adjusting space, cracking "the best Dad jokes ever", undoubtedly wearing a huge smile each and every time – truly symbolic of his zest for life.
Ready to Get Started?
Please contact me to arrange a time so that we may meet you and discuss your particular health issue. Book your first appointment with The IN8 Life today.

Dr Samuel Floreani (Chiropractor) | (03) 5298 1838